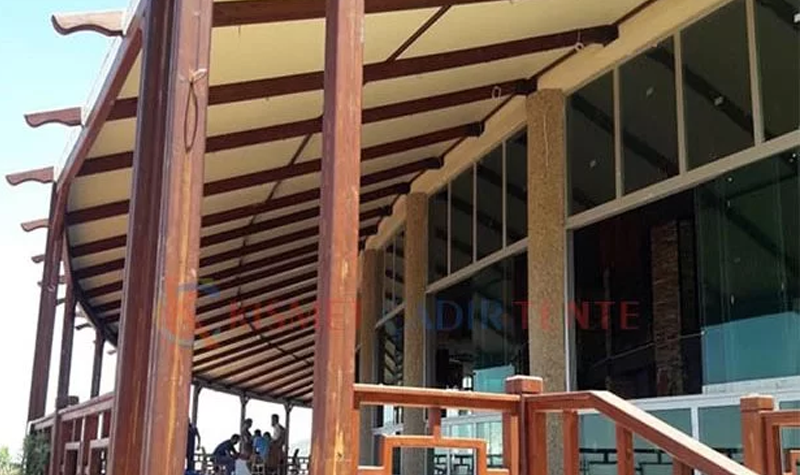 Fixed Awning Systems
Fixed awning systems are types of awnings that can be used without being moved. Unlike other awning systems, fixed awnings do not have the ability to open and close. Fixed awnings have different models and vary depending on the area to be used. They are especially used by fixing them in front of store windows. In this way, they protect the stores from the effects of the sun and other weather conditions. In addition to being used for protection purposes, they also give the space an aesthetically pleasing appearance. Some businesses prefer fixed awnings for decorative purposes. In this way, spaces look aesthetically pleasing and are protected.
Fixed Awning Systems Dimensions
The sizes and dimensions of fixed awnings are adjusted according to the place of application. If they will be used in a large area, larger designs are made. Generally, size ranges such as 50×100 and 250×600 are preferred. These dimensions are fixed to the application site without any problems and ensure long-term use. Fixed awnings have fixed legs, so they can be mounted on the floor or on the wall if desired. They offer a more economical solution than movable awning systems.
Fixed Awning Systems and Areas of Use
Fixed awnings are an awning model that can be used indoors, outdoors, and in door and window areas without any problems. They can be safely preferred to add visual richness to spaces and provide protection. These awnings add architectural aesthetics to the spaces where they are applied. Since there are a wide variety of fixed awning models, you should choose the one that best suits your space.