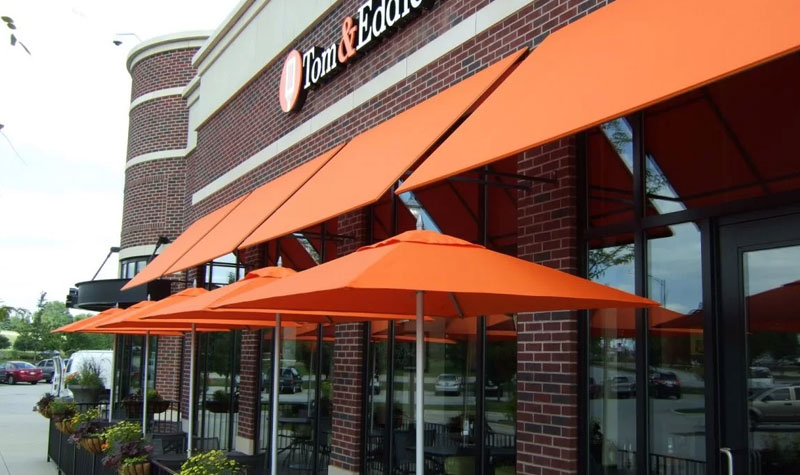 Awnings and Sunshades
Awnings and Sunshades are products used to protect from the sun in public places. It has both practical use and stylish features. You can be protected from adverse weather conditions thanks to awnings and sunshades that have a wide usage area. It can be used at home, cafes, pools and beaches without any problems. These are the systems that businesses have recently used to transform their spaces into more decorative and useful ones. While it protects against sunlight in summer, it provides protection against rain, snow and wind in winter. It helps to add a modern and aesthetic atmosphere to the area where it is used. It provides ease of use both manually and automatically. Thanks to its motorized mechanism, it is controlled by remote control. In this way, you can authorize it to be turned on and off remotely. You can use the awnings, which are highly functional and extremely durable, for a long time. Even if exposed to sunlight for a long time, it does not cause problems such as color fading.
Awning and Sunshade Types
There is not a single model of sunshades and sunshades, but there are many types. The most commonly used types among the public include double-opening awning systems, pergola awning, and cassette awning. It ensures compatibility by creating integrity in the area where it is used. Since there are many color and model options, you can choose them by taking into account the place you will use them. There are articulated, railed, cassette, double-sided, decorative, bellows, vertical awning models. Each of these awnings we have mentioned has different functional features and images. You can perform opening and closing operations either manually or by taking advantage of the automatic system operation feature. The fabric choices used in awnings and sunshades also vary. Among the fabric types mainly used in awning systems, those made of polyester, acrylic and black out fabric stand out.