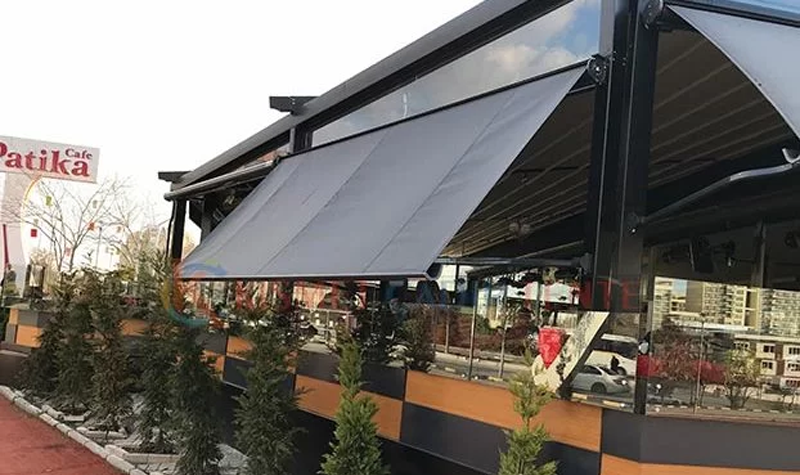 Wintent Awning (Aesthetic and Durable Shading System)
Wintent awning stands out as an aesthetic shading system. It is frequently preferred because it offers a wide range of applications. It is used as needed to create shade in open areas or to add aesthetics. It is widely used in places such as gardens and shop windows. Wintent awning systems are suitable for both individual and commercial use. The internal parts and fabric of this product are durable, so it will not deteriorate even in harsh weather conditions. It provides complete protection to your environment. Since seasonal maintenance requirements are rare, it is extremely practical to use. Wintent awnings stand out with their arms that can be adjusted between 0 and 180 degrees. These arms can be used flat or folded, which helps block sun rays in the area. Thus, you can easily control the light at any time of the day.
Wintent Awning Features
A compact case system is used to protect the awning fabric. There are special arms that help the fabric stay tauter. Since it consists of aluminum parts and profiles, its durability increases and it can be used without any problems. The awning has both wind and sun sensor features. Wintent awnings are extremely practical to use. It provides bi-directional use with manual or remote control as needed. Thanks to the remote control system, opening and closing operations can be easily performed. Since it has a modern visual design, it adds a pleasant look to any environment. Their high durability contributes to the long life of the products. They can be produced in different widths and customized according to the requirements of the area to be used.