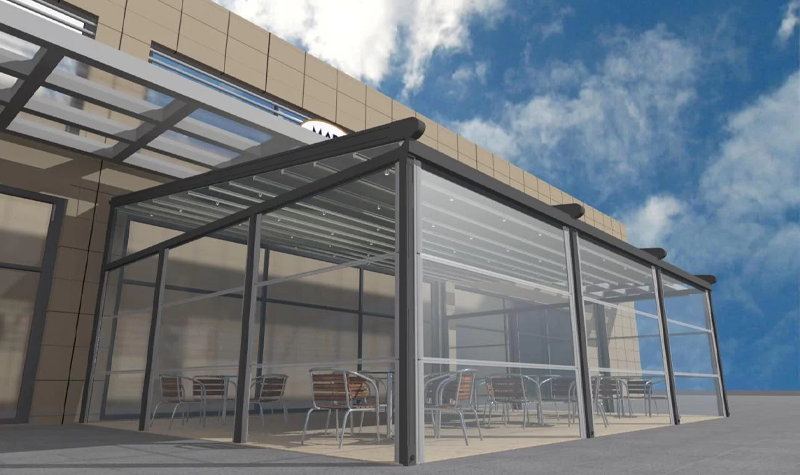 Guillotine Glass Systems
Guillotine Glass Systems, also known as movable handrail systems, are designed in a structure that can be opened and closed by moving vertically. Guillotine glass system, which is an ideal product for cafes, restaurants and similar areas, consists of two panels. In the system, which can be used either fixed or movable depending on preference, the first panel remains fixed while the second panel is movable. Optionally, it can be used with a remote control. Guillotine glasses can use single or heat-resistant glass systems. It is a system that provides extreme convenience in terms of security, comfort and air conditioning in the areas used. 
There are many types of guillotine glass systems. Depending on your preference, you can purchase 2, 3 or 4 packs and use them in your living spaces without any problems. There are also varieties with different structures such as remote control, motorized, chain, and movable handrail.