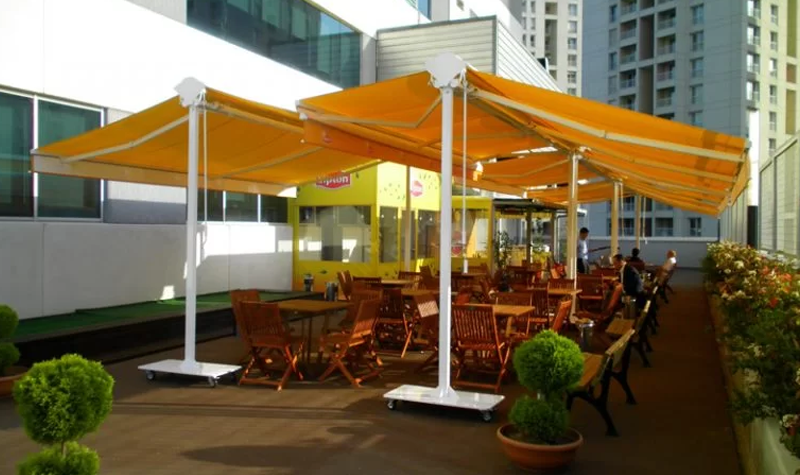 Double-Way Awning
Two-Way Awnings are also called "T module awnings". It is used as a double-opening version of articulated awning systems. It can be used both bi-directionally and unilaterally depending on preference. It is seen that two-way awnings are mostly used for large gardens. Since the product has the feature of opening to both sides without any problems, it is ideal for large areas. It is possible to use two-way awning systems either mobile or fixed. It can be moved easily because it has a caster foot section. It has a feature that can be used in two alternatives: automatic and manual. Its structure made of steel construction is extremely durable. It is used for shading and protection at wide angles. It is produced with a motor and mechanism and can be used in every area where it is needed without any problems. The carrier steel construction coating of the Two-Way Awning is made with galvanization and electronic paint.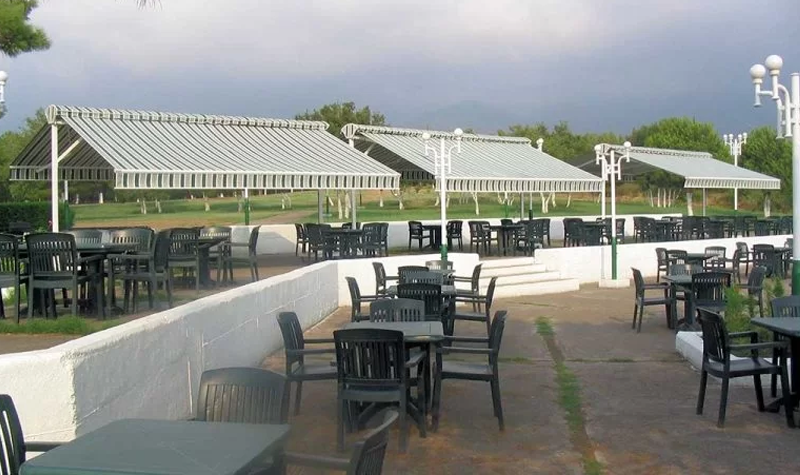 Double-Way Awning Usage Areas
Two-way awnings are systems designed for use in open and wide areas. When we look at the more preferred places, it is preferred in areas such as gardens, restaurants, restaurants and sidewalks. Quality fabric types are used in awning systems in order to preserve the image quality. In this way, it does not cause unwanted sagging and deterioration. T module awnings, which vary in size, are produced according to the dimensions of the area to be applied. Since it is extremely easy to assemble, there is no difficulty in installation.
Two-Way Awning Price
In addition to being portable, it also has a structure that can be used in different ways. Thanks to its bi-directional opening feature, it provides an advantage in the area where it is used. T module awning systems are used to give your space the elegance you want in the fastest way. Two-Way Awning prices have a more economical price compared to rail awning and TSPQ awning.