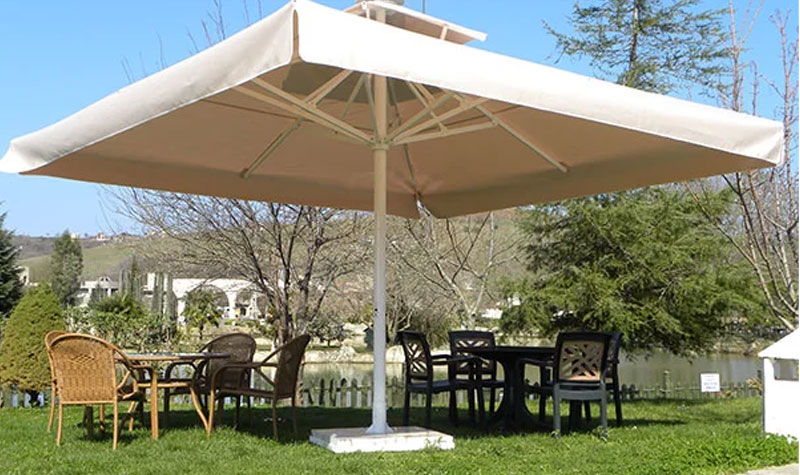 Mega Umbrella
Mega umbrella, also known as giant umbrella, is a product designed for large areas. It is used in places such as pools, gardens, beaches and picnic areas. Since it is made of durable materials, it is naturally suitable for long-term use. Mega umbrella, which is used to shade large areas, can be easily carried anywhere you want.
Mega umbrella models are produced for four, six and eight people. It can be used without any problems in open areas where protection from sun and rain is needed, without being damaged. Mega umbrellas have different color and model options.
Mega Umbrella Models
The mega umbrella, which can be used fixed or mobile, opens and closes smoothly thanks to the special gear mechanism placed inside the construction. Optionally, it can also be used by fixing it to a specific location. It can be easily used in open areas ranging from 9 m2 to 40 m2. Mega umbrellas have aluminum arms on the side and are supported by square wheeled legs.